Anoka Dentist: Where Exceptional Dental Care Meets a Gorgeous, Healthy Smile
With a focus on patient satisfaction and comfort, our dental practice strives to provide the best possible dental care to individuals and families.
Top rated dental clinic in Anoka for OVER 35 plus years!
Whether as a new guest or returning patient, we always want you to feel comfortable and satisfied you'll receive the best dental care with our dentists, Dr. Lee DeKrey and Dr. Rich Capp as they are highly skilled, very experienced in family dentistry, dental implants, teeth whitening, etc, and truly want to make your dental office visit comfortable and friendly. With our certified and licensed dental staff to help assist our dentists and our full-service support staff, we are out to prove we are the best in the dentistry business!
Do you want straight teeth without all the wires, time, and cost of traditional braces? REVEAL teeth aligners are your best option for a perfect smile.
Dental implants are a permanent, and the best way to replace a missing tooth or bridge, or flipper. Dental implants behave like natural teeth. 
General dentistry includes procedures like teeth cleanings, dental x-rays, dental checkups, tooth extraction & more. We recommend getting a routine dental cleaning done every six months.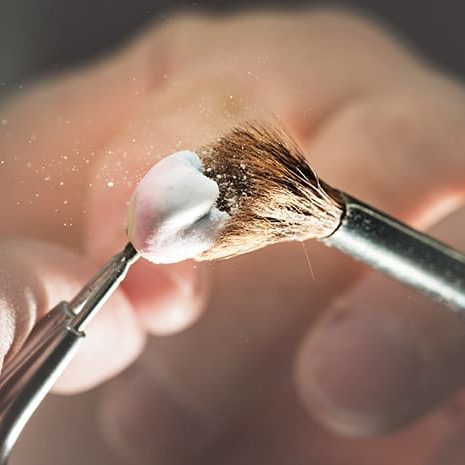 Restorative dentistry is the diagnosis and treatment of diseases of the teeth and their supporting structures, and the rehabilitation of the teeth to the functional and aesthetic requirements of the patient.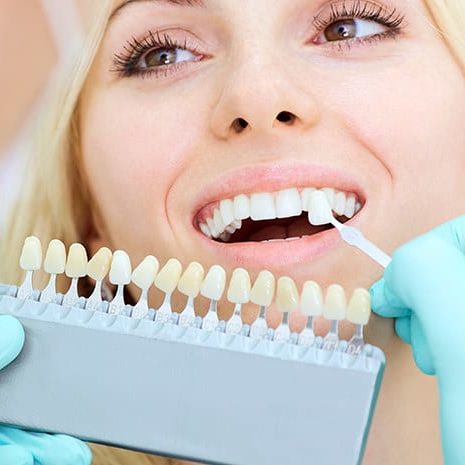 Cosmetic dentistry is the branch of dentistry involving services that improve a person's smile. The treatments that come under cosmetic dentistry are focused on the patient's appearance.
Teeth whitening is a professional bleaching procedure used to brighten discolored teeth to give you a brighter more youthful looking smile. This process is simple, safe and effective and can give you the beautiful
Dr. Lee was born and raised in Grand Forks, where he also attended the University of North Dakota while competing as a scholarship athlete in Cross Country and Track and Field. After graduation, he moved out west to Portland, Oregon and attended Oregon Health and Science University, attaining his DMD. Before starting at Anoka Dental in 2016, Dr. Lee worked for over 2 years at Community Dental Care in Robbinsdale. He is happy to have found his "dental home" and plans to be an Anoka mainstay for years to come.
Minnesota is home for Dr. Lee, his wife and their 3 children.
Dr. Capp
was born and raised in Western Montana, where he attended
Carroll College
. After graduation, he attended the University of Minnesota School of Dentistry, attaining his Doctor of Dental Surgery, and becoming a lifelong Gopher fan. Before joining Anoka Dental, Dr. Capp had his own Dental Practice for 32 years on Main St in historic downtown Anoka. He chose Anoka Dental to merge his practice with as they provide the best in dental customer care. Dr. Capp and his wife raised their family in Andover, MN and truly enjoy being a part of the Anoka Community.
Our exclusive, affordable dental membership allows you significant savings on your family dental care without the hassles of traditional insurance!

Yes! Here at Anoka Dental, we are your local denture cure center with experienced staff from the Anoka, MN area.
Why are we your best local dental clinic in Anoka MN? We are conveniently located in downtown Anoka. Our dental office is equipped with modern dental equipment, and our local dentists, dental hygienists, dental assistants and dental implants periodontists are highly experienced.  We use the latest techniques and procedures to make your experience with us as comfortable as possible, and provide the best service out there.  Plus, we love our patients and we love what we do!
Anoka Dental is a very big supporter of the community.  We are very active in the Anoka Chamber of Commerce, and events like the Food Truck Festival, The Hero's Tourney, Riverfest, and of course the Halloween events in the Halloween Capital of the World! Call us today, come experience the Anoka Dental difference!
Free teeth whitening with a NEW PATIENT APPOINTMENT​
SEE WHAT OUR CLIENTS ARE SAYING
Wonderful Staff. Great Dentist ( Dr. Dekrey) and Dental Assistant (Carleen). I was fully informed every step of the way. Even though it was a major procedure I had minimal pain and no surprises. When I needed to return for an emergency adjustment I got in the same day and I was not made to feel like I was imposing. Very nice.
I've always had fantastic care at Anoka Dental. Every staff member from receptionists, to dental hygienists to dentists have a personal, caring relationship with patients. I highly recommend Anoka Dental.
I have been going to Dr. Capp for 28 years and always feel I am getting the best dental care available. Michelle, cleans my teeth perfectly. I would wholeheartedly recommend Anoka Dental to anyone looking for true, honest professionals.
I have been a patient at Anoka Dental for five years. Cleanings, cavities, crowns , even root canals. Through it all they were not only professional but polite caring, and truly focused on my needs. Super team!
I had a very good experience here. It was my first time here and I had to get a root canal and cap. They were very friendly and did amazing work. I will not only continue to go to this dentist, but I will recommend this place to everyone I know. Super team!
I've never had a more pleasant experience at a dentist than I have here--the staff is very welcoming, sincere, and to me the atmosphere feels more like going to a friend's house than a clinic. I would absolutely recommend them!! Super team!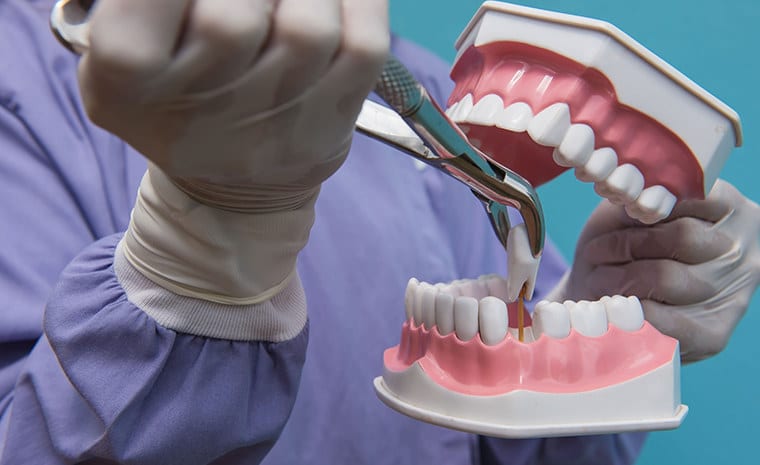 Dental Articles
Tooth extraction is not uncommon. Our third molars, commonly referred to as wisdom teeth, usually erupt between the ages of 16 to 21 years of