Family dentists are dental practitioners who provide a variety of oral care services, unlike general dentists who usually specialize in a particular field that is of dentistry. Family dentistry groups deal with patients of all ages under one roof. At Anoka Dental, our aim is to ensure you and your family is offered a warm and comforting environment with the best dentistry services.
Benefits of a Family Dentist
One of the biggest advantages of having a family dentist is the comprehensive variety of services offered by one practice instead of shuffling between different dental specialists. A family dentist is capable of providing a wide range of general, cosmetic and restorative procedures. If you have children or elderly members in your family, they can all be treated by a singular family dental group instead of needing to go see an age-appropriate specialist.
Different members of your family may require different dental treatments that require various specialists. This can take a toll on your daily schedule when family members have dental appointments on different days. It might be possible for you to book dental appointments for several members of your family on the same day with your family dental group. This saves you considerable time, energy and travel if your entire family can visit a family dentist on the same day.
Family dentists also offer continuing dental care that can be carried through generations. As your child grows into an adult, they wouldn't need to move onto a different dental care provider. They can continue seeing their family dentist even after transitioning into adulthood. An individual is more likely to continue seeing their dentist for routine check-ups when it's the same dentist they've been going to all their lives. There is also the added benefit of having all your dental records in one office as compared to being spread among different specialists.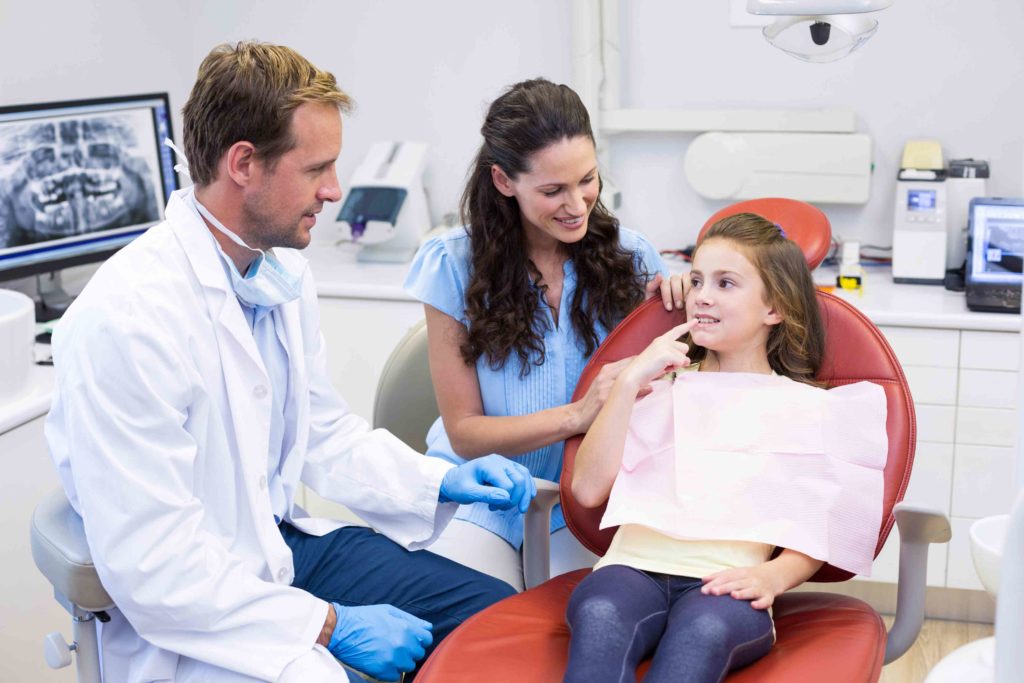 What to Look for When Choosing a 'Family Dentist Near Me'?
Some dental practices choose to focus on certain specialties instead of being a comprehensive oral care provider. If a dental group chooses to advertise themselves as a family dental practice, it is always advisable to pay them a visit and gain more insight about the services they offer.
Assess the dental needs of your family. You may have children who need braces, parents who may need dentures, or someone who might need extensive treatments like dental implant procedures; find out whether your local family dentist offers these treatments.
You can also enquire about the kind of procedures, equipment, and technology used in your family dentist's office. The use of advanced technology like digital X-rays instead of traditional X-rays, intraoral cameras for examination, lasers for surgery, etc. make a dental experience more convenient for both the patient and the dentist.
However, with more use of the latest technology in dental offices, dental procedures incur costs that can go quite high. It is advisable to know beforehand whether your insurance plan covers the expenses of the treatments your family might require. Enquire about payment plans that are accepted in your family dentist's clinic; these can include cash, credit cards or other types of installment plans.