Are you concerned about How Reveal Dental Aligners Work? Don't worry, this blog from Anoka Dental will provide you all the relevant information. At Anoka Dental,  our proprietary dental aligner material ensures a precision fit and quick, comfortable treatment. Plus, our expert dentists personally oversee your treatment for safety and convenience. You can choose which dentist or orthodontist you visit for treatment at Anoka Dental, so you're always in control.
Read on to know more about reveal dental aligners if you want to straighten your teeth!
Who Are the Best Candidates for Reveal Dental Aligners?
If you're looking for a straighter smile but don't want the drawbacks of traditional braces, Reveal Dental Aligners may be the perfect choice for you. Therefore, it is not wrong to say that they are also a great alternative to braces for sensitive teeth or other dental problems. With Reveal Dental Aligners, you can achieve a straighter smile without anyone knowing you're wearing aligners. They are also removable, so you can take them out to eat or drink whenever you need to.
So, if you have sensitive teeth or another dental issue that makes wearing braces difficult, you are a perfect candidate for Reveal Dental Aligners.
Detailed process on How Reveal Dental Aligners Work
If you're looking for a less conspicuous way to fix your crooked teeth, Reveal Dental Aligners may be the perfect option for you. Reveal aligners work just like braces do, gradually moving your teeth into the correct position.
Reveal Dental Aligners are made from a clear, flexible plastic material virtually invisible when worn. The aligners are custom-made to fit snugly over your teeth and apply gentle pressure to move your teeth into the desired position. Depending on the severity of your misaligned teeth, you may need to wear the aligners for 22 hours per day or only during nighttime hours.
You will need to visit your dentist or orthodontist every few weeks to ensure that your treatment progresses as planned. You will receive a new set of slightly adjusted aligners to continue moving your teeth at each appointment. The entire treatment process usually takes six to eighteen months, depending on the individual case.
For ensuring that your Reveal Dental Aligners work properly, it's important to follow these simple tips:
Remove your aligners before you eat or drink something except water.
Brush & floss your teeth every time before putting your aligners back in your mouth.
Clean your aligners regularly with a bar of mild soap and a toothbrush.
Avoid chewing gum or eating sticky foods while wearing your aligners.
If you're looking for an effective and discreet way to straighten your teeth, Reveal Dental Aligners may be the right choice for you. Talk to your dentist about whether reveal aligners are a good option for you and get started on the path to a straighter, healthier smile.
Reveal Dental Aligners at Anoka Dental, Near Anoka MN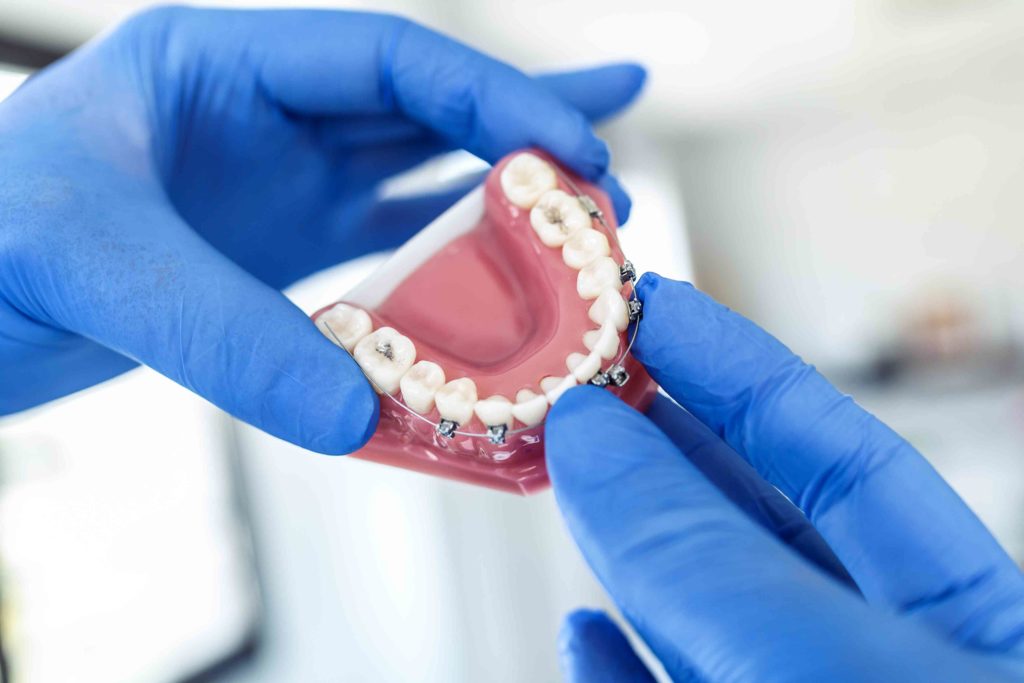 If you consider getting Reveal Dental Aligners, it is important to see a dentist first. Dentists have the experience and expertise to assess your dental health and ensure that you are a good candidate for treatment. They will also examine your teeth to identify any potential problems that could affect the success of your treatment. Additionally, dentists take accurate impressions of your teeth so they can provide you with custom-fit reveal aligners. Having a well-tailored treatment plan is crucial for the success of your Reveal Dental Aligners treatment!
So, don't wait any longer; book an appointment at Anoka Dental today to get started on your journey to a straighter smile!
At our dental practice, we always prioritize the comfort and satisfaction of our patients. That's why we offer a wide range of services, from teeth cleanings to full mouth rehabilitation. Our team of skilled dentists dedicate themselves to providing you with the highest quality of care.
We are proud to serve our patients with the highest quality of care. If you have any queries or concerns, don't hesitate to contact Anoka Dental. We are always happy to help!