It is not uncommon to have one family doctor who takes care of every member of our family. Since good oral health is the key to maintaining your general health, having a family dentist can be very much like having a family doctor who takes care of our and our loved ones' oral health needs. 
One Dentist for Everyone:
Taking every family member to a separate dentist and booking multiple appointments for everyone can prove to be a hassle for not just you but also your loved ones. At a family dentistry practice, you have the convenience of booking appointments for each family member on the same day, which saves considerable time and money as well. A family dentist is trained to provide oral healthcare to patients of every age group, which means you can get treatments and check-ups for everyone under one roof. 
Versatile Treatment Options:
Whether you have a child who needs braces or an elderly parent who needs dentures, a family dentist is qualified to provide a versatile range of dental services to everyone. Oral examinations, dental fillings, root canal procedures, and tooth extractions are just some of the many dental procedures performed by a family dentist. With the rise in the popularity of cosmetic dentistry, some family dentistry practices also offer cosmetic dental procedures like teeth whitening, dental implants, dental veneers, etc. 
Keep a Track of Family History:
Family dentists keep a record of each patient's dental and general health history. This makes it easier to detect and treat oral issues that may run in your family or may develop over time in your children. All kinds of dental genetic problems can be detected early on enough before they lead to more serious oral concerns.
Special Care for Children: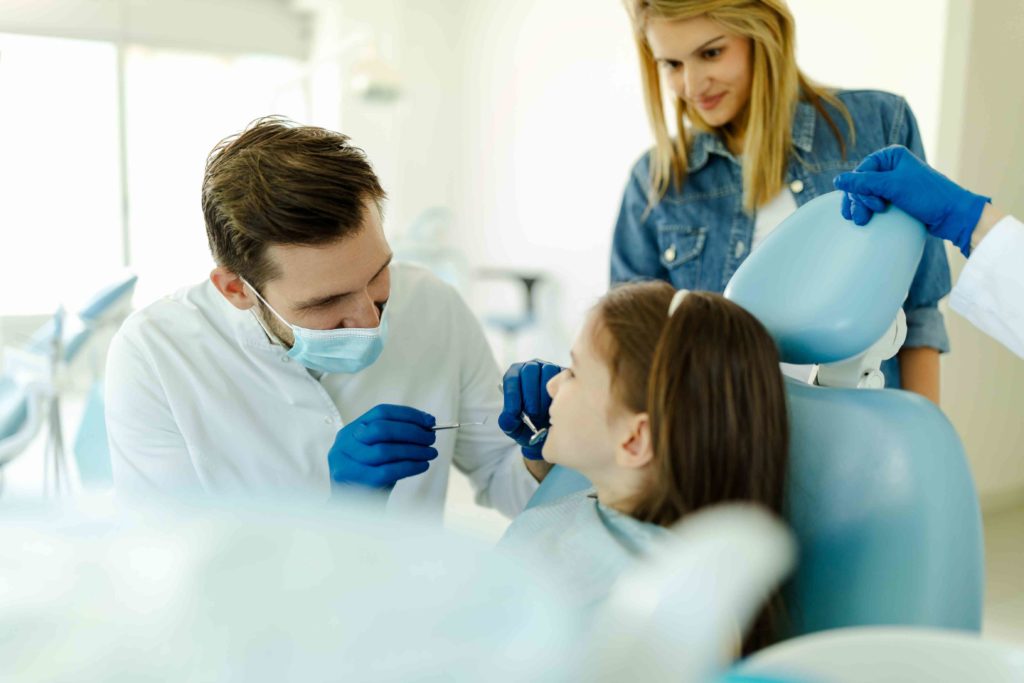 Even though family dentists treat people of all ages, they are particularly more beneficial for children. Young kids follow the example of their parents; when they see every member of their family go to the same dentist for regular check-ups, it motivates them to take care of their teeth as well. It should also be kept in mind that children are more prone to dental anxiety than adults. Having a good family dentist to take care of their teeth helps them build trust and communication with their dentist and alleviates unnecessary stress. Moreover, since family dentists treat people of all ages, children can continue to see their own dentist even as they grow into adulthood. 
Preventative Care:
Apart from restorative procedures, family dentists also provide preventative care that can help prevent dental issues from arising in the future. This includes using X-rays to detect dental problems, oral prophylaxis, and deep cleaning to prevent gum disease, identifying early signs of dental decay, and using fluoride varnish or dental sealants to prevent tooth decay. Family dentists are also responsible for educating their patients about caring for their oral health and the right way to do so. Apart from that, patients also get to learn about the latest developments in dental technology, which can help them make informed decisions about their oral health. 
Having a family dentist can be an essential part of keeping your family's oral health a top priority for you. Please schedule an appointment at Anoka Dental today and learn all about family dentistry from our team of expert dentists.